<![if !vml]>

<![endif]>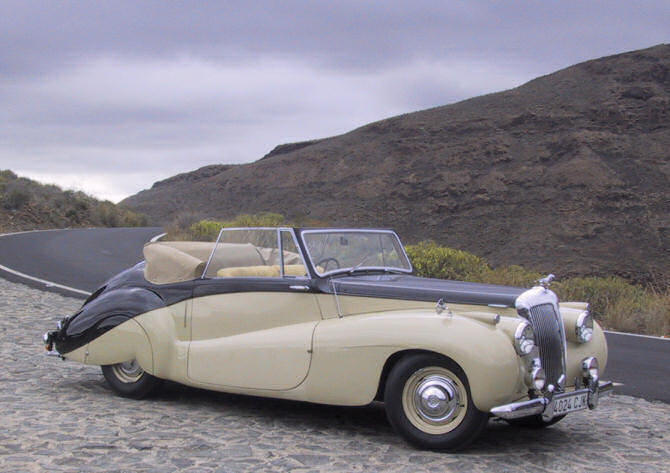 Our stock relates to Daimler, Lanchester and BSA motor cars manufactured between the
early 1930s and the late 1950s
Having spent some time sourcing parts we are now able to offer the following from stock...
(Part Nos 400146 & 400116) for post war BD18 Chassis,
Majestic & Majestic Major and 3½litre (Regency, Empress, Sportsman & 104). Limited
stock, if you need them be quick!

>>> One unused Daimler Dingo engine. <<<

>>> Used BD18 Special Sports rear axle. <<<

>>> Used DB18 Special Sports / Empress Overdrive gearbox. <<<

Various DB18 Special Sports body parts.

Cylinder head gaskets for most 30s to 60s cars.

Many Oil Seals.

Reconditioned DB18, Conquest and Century Water Pumps (exchange).
In addition to Pistons, Valves, Bearings, Fan Belts, Fuel Pumps, Cylinder Head Gaskets, Distributor Caps,
Rotor Arms, Ignition Contact Sets (Points), Track Rod Ends, King Pins & Bushes, Transmission
Oil Seals and much more.
>>>> In many cases we can source difficult service items when others have failed you. <<<<
For the obvious reason that we source parts for such rare and aged motor cars it is not
possible to list all that is available at any one time. However we consider the items listed
on this site to be normal stock.
Please feel free to contact us with your requirements by email.